We recommend ordering on or before Monday, December 11th in order to receive product by Saturday, December 23rd.
Please note, we are shipping in approximately 1-5 business days. Shipping times are not guaranteed.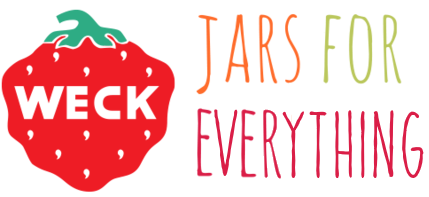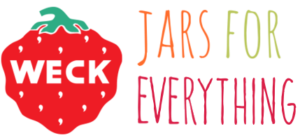 we have jars for everything.
welcome to weck. we have jars for everything.
At the beginning of the last century, the J. WECK Company was founded in Oflingen Germany, at this time they developed and introduced the home-canning method for glass jars. Since then, WECK has made this method popular not only in Germany and Europe, but worldwide.
WECK is continually working in the field of home canning research. Specializing in all problems and questions concerning home canning, WECK has continuously developed and improved home-canning methods with the aid of its long experience as well as the constant ideas and innovations of the canning experts at WECK
Not all the canning jars and canners on the market are WECK jars and WECK canners. The brand name "WECK" on Weck jars, canners, rubber rings or other WECK canning articles therefore may be applied only to products manufactured by WECK and carrying the strawberry trademark or the trade name WECK.
"I use these jars for absolutely everything in my restaurant!"
"So many different styles and shapes, I love these jars"
"A quality German made product at a reasonable price, great jars!"